It's All About Me ...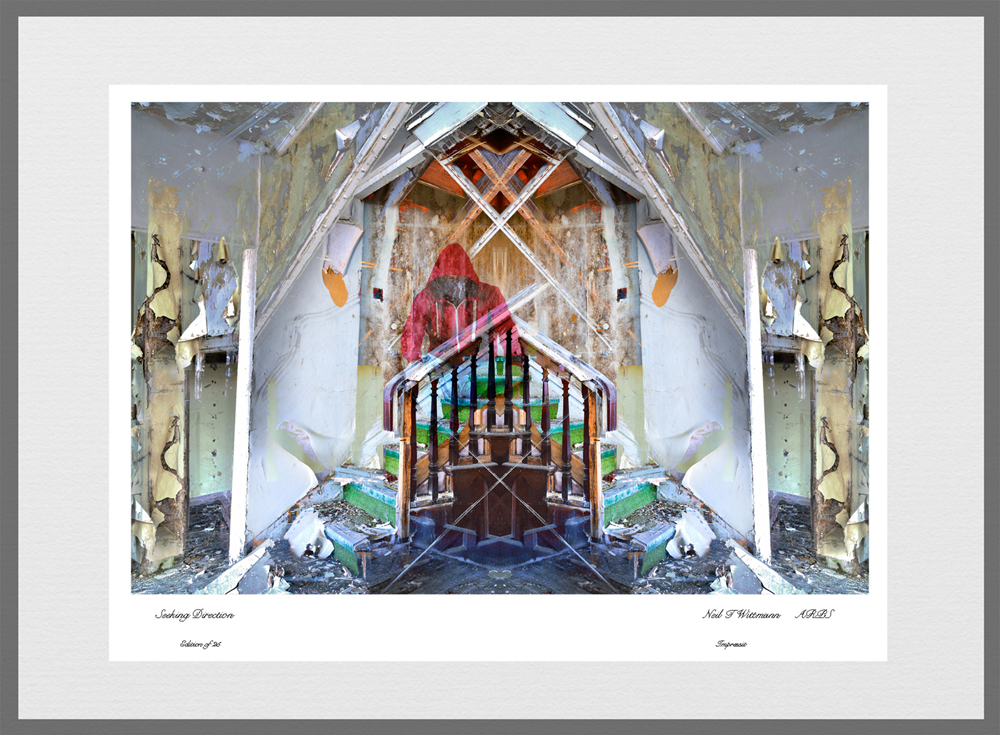 Seeking direction ;
Hiding behind a mask and hoodie, the environment also seeks to hide me and creates a 'hoodie' arround me.
Having entered at the top of the stair I ponder which path to take ... if any.
Signed print (front and back) complete with certificate of authenticity (Hahnemuhle hologram system) in the original image size (12.25" x 8.25") edition of 25.
Framed with Tru Vue® glass. 20" x 16" £280 : Mounted print (20" x 16" mount) £200.